Root Canal Treatment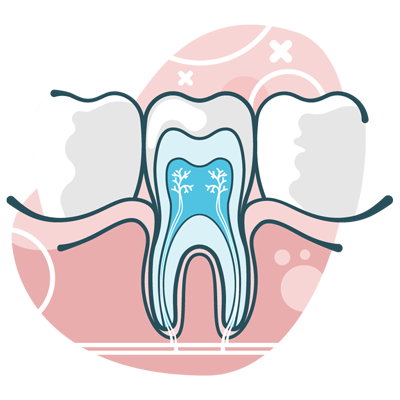 Who knew that getting a root canal could be so efficient? Dr. Caramico implements some of the most modern endodontic technology available. The result? Predictable, straightforward, quality treatments for you and your family.
Why do I Need a Root Canal?
Endodontic treatment is necessary when a tooth has experienced nerve damage, deep infection, cracks or an abscess. Unlike a crown or filling that treats and restores the outside of a tooth, root canals repair the inside. This step allows you to preserve your natural tooth for several years to come.
Better, Faster Treatments
WaveOne root canals are so efficient, that your entire endodontic procedure can be completed in less time than ever without sacrificing the quality of your results.
Using app driven technology, the WaveOne rotary system uses a cordless hand piece that syncs with an iPad, which Dr. Tony uses to direct the root canal. Because it's computerized and not felt by hand, the therapy can usually be completed in nearly half the time.
Experience today's most advanced methods in root canal therapy. Contact Midland Park Family Dentistry to schedule a consultation with Dr. Tony to learn more.
CONTACT US »

I had an emergency root canal on a Saturday morning and they got me in that day. They took great care of me, which is why I switched to this practice and I'm not going back to my old dentist! Dr. Tony does the best dental work of any dentist I have ever been to in my life…"
Annie M.

Root Canal Treatment Midland Park, Bergen County, Wyckoff, Waldwick NJ | (201) 447-5555