General Dentistry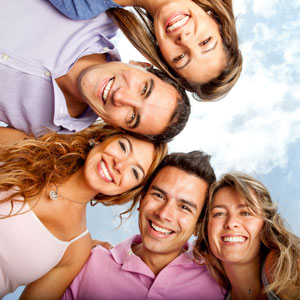 Discover our suite of high-quality general dentistry services, provided in a warm and friendly environment. Our array of services is designed to help you and your family keep your pearly whites healthy for a lifetime.
Preventative Dental Visits
It's been said that prevention is better than cure. We agree. Just as you'd take your vehicle in to get it serviced at recommended intervals to keep it running smoothly, maintaining your smile with preventative visits can help to keep it healthy and bright.
In addition to a thorough cleaning and comprehensive exam, your appointment also will include digital X-rays, oral cancer screening, scale and root planing and a periodontal assessment.
No Drill Dental Fillings
Even if you practice scrupulous dental hygiene habits, cavities still can occur. The good news is there's no dreaded drill required to fill your cavity. Instead, we take a state-of-the-art approach with our Solea Dental Laser. Imagine getting your tooth filled comfortably without needles or drills being used!
Root Canal Treatment
Fortunately, today's root canals are much more comfortable than ones of the past. At our practice, we are pleased to offer patients advanced endodontic technology with the WaveOne rotary system. Dr. Caramico can perform high-quality and highly efficient root canals.
Tooth Extractions
Though it's always ideal, of course, to retain all of your permanent teeth, life happens and sometimes you may need to have a tooth removed. Patients who have severely decayed or damaged teeth, or impacted wisdom teeth, are candidates for extractions. We always will make extractions as comfortable as possible.
Pediatric Dentistry
We love to help children of all ages achieve and maintain healthy, bright smiles. Our offerings include preventative cleanings, protective dental sealants and guidance about teeth-friendly foods as well as oral hygiene habits.
Sleep Apnea Treatment
Do you or your sleep partner snore or wake up feeling unrefreshed? Sleep apnea may be to blame. This serious sleep disorder is characterized by an interruption in breathing during sleep. To address the most common form of sleep apnea (Obstructive Sleep Apnea) and snoring, we offer effective oral appliance therapy.
Make Your Appointment Today
We look forward to helping you and your family achieve and maintain healthy, beautiful smiles. Contact us today to book an appointment!

General Dentistry Midland Park, Bergen County, Wyckoff, Waldwick NJ | (201) 447-5555