Invisalign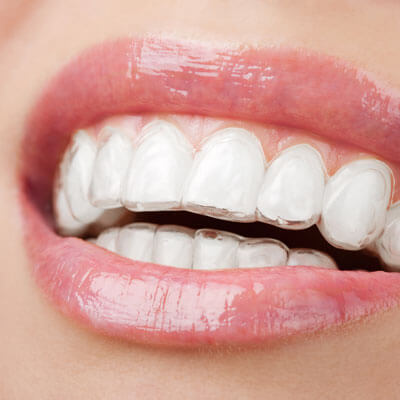 Would you like to achieve a stunning, straight smile discreetly? You can with Invisalign. This type of orthodontic treatment uses clear aligners without metal brackets, making it a more comfortable and effective way to straighten your smile.
Invisalign is particularly appealing for teens and adults who don't want everyone to know they're aligning their smile. There are several visits involved with your Invisalign treatment and we have broken them down below.
How Does Invisalign Work?
The first step in the process of getting Invisalign at Midland Park Family Dentistry is a consultation, which includes the following:
An examination of your bite to see if Invisalign would be right for you.
A video impression that will be taken with our iTero scanner. This is a digital scan meaning no gooey impressions are necessary!
Photographs will be taken to ensure we are creating your perfect setup.
Excellent service, as always!"
Annabelle M.
When we submit your information and the video impression online to Invisalign, they will analyze the information and send us a 3D model that shows how your mouth looks now and how Invisalign can correct the occlusion in your teeth.
Your Second & Future Appointments
At your next appointment, we will view a video detailing your Invisalign journey. It will show you how much your teeth will move with each aligner, how many aligners we expect you to have and how long your treatment will be. The average treatment time can be anywhere from 6-18 months.
We will present you with your first aligner and discuss with you instructions such as not eating with them and only removing them to eat and brush your teeth. For optimal results, you must commit to wearing the aligners for 22 hours a day. We have a secret way of knowing if you're wearing them for the recommended amount of time!
You will see us for periodic visits to deliver the newest set of aligners. We will discuss your best options and how your teeth are shifting at each visit.
Retaining Your Straight Smile
At the end of your treatment period, we will provide you with a retainer that you will need to wear at night indefinitely. As our teeth will always want to move back and relapse, wearing the retainer is vital if you want your teeth to stay straight.
If you'd like to enjoy a straight smile without having to wear uncomfortable and unsightly metal braces, contact us today to book a consultation! We accept insurance and offer financing.

Invisalign Midland Park, Bergen County, Wyckoff, Walkwick NJ | (201) 447-5555